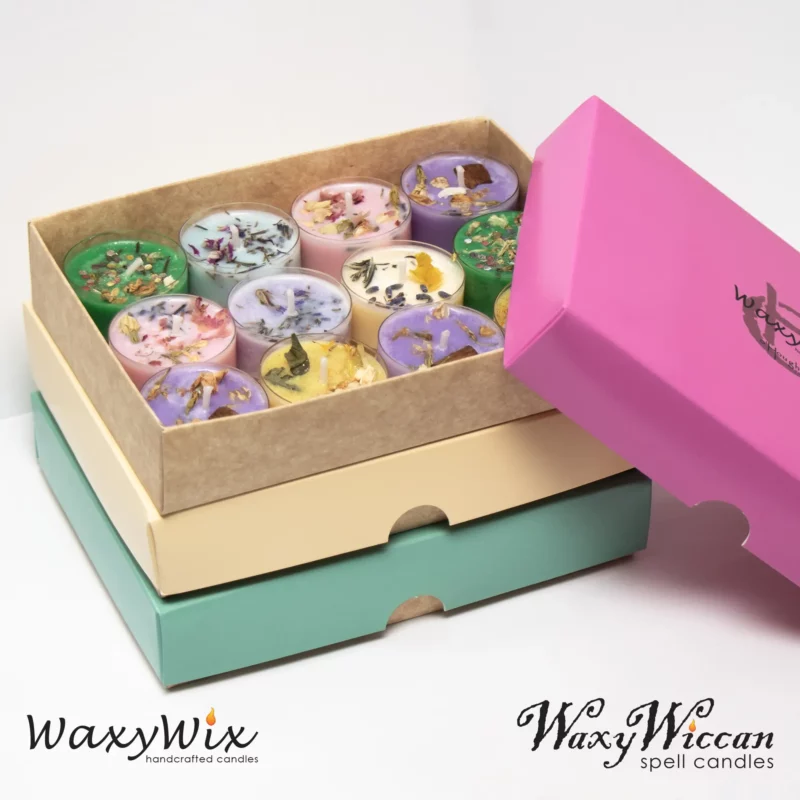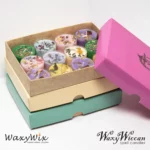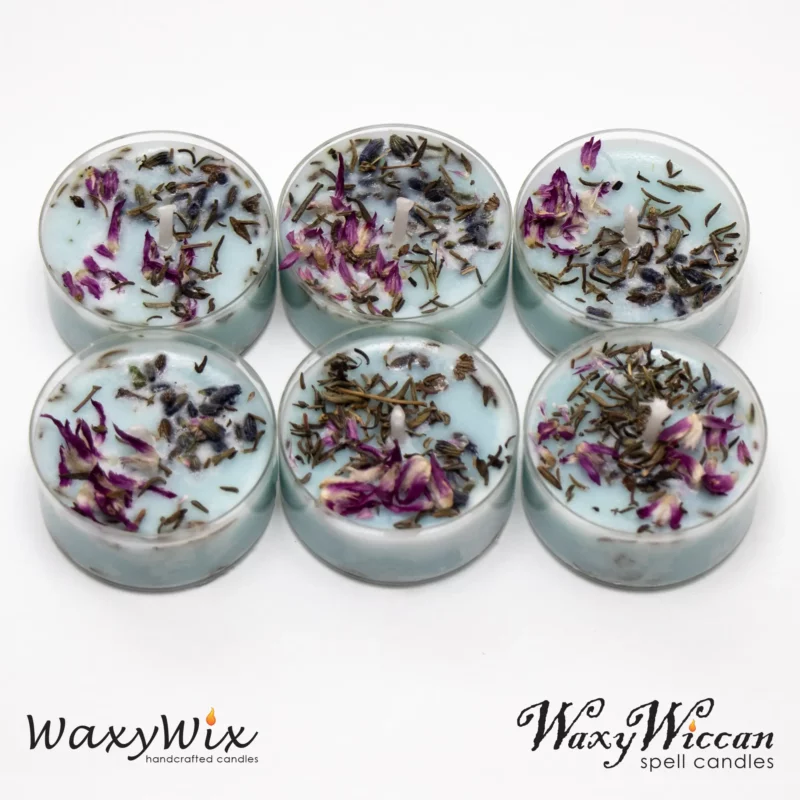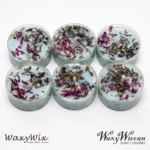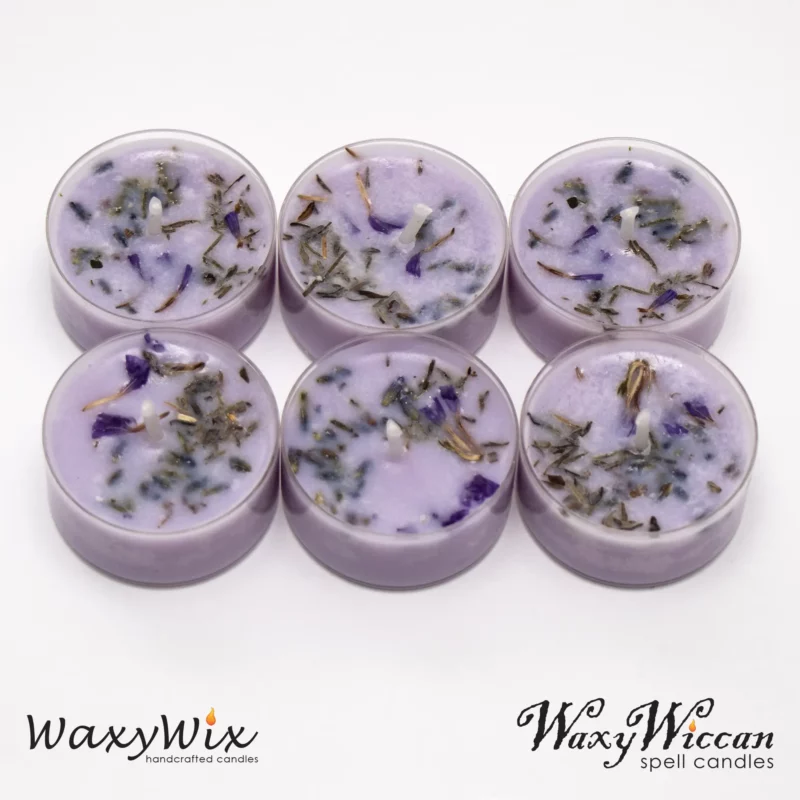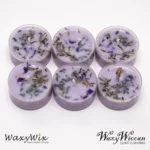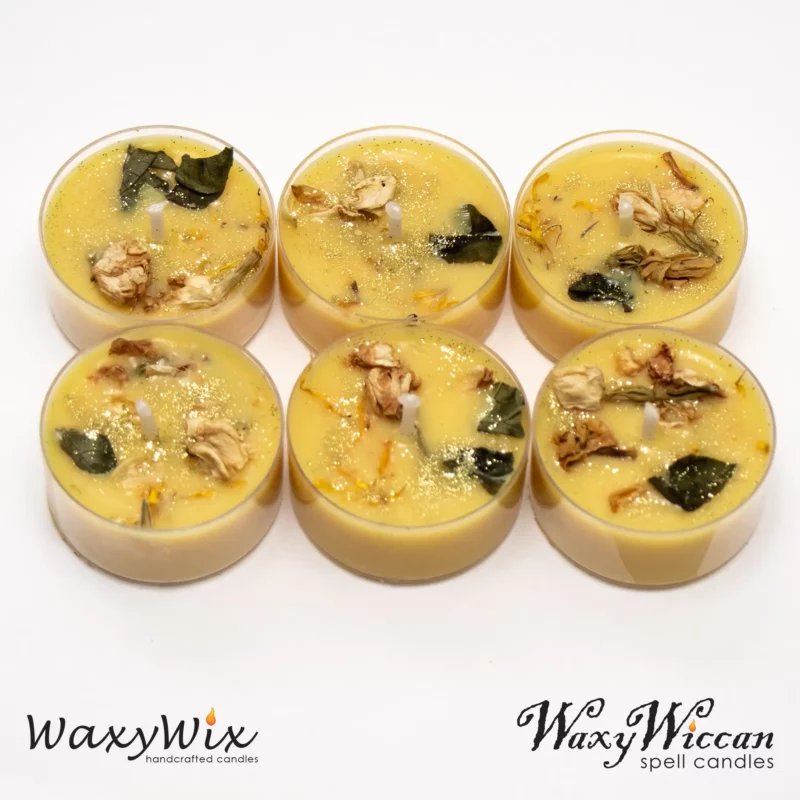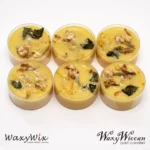 12 Tea Light Spell Candles in a Beautiful Gift Box.
£16.99
Our beautiful handmade Waxywiccan spell candles come in a recyclable polycarbonate tea light cup and burn for approximately 4 hours. Each one is unique and handmade with vegan-friendly, cruelty-free soy wax, 100% essential oils and home dried herbs and flowers.
Each candle is handmade to order therefore will be slightly different every time. Just know that they are poured and made with love.
Blessings on you. So, mote it be.
Each tea light set of 12 comes complete with a spell menu card so that you know which spells you have 🙂
Presented in a beautiful eco-friendly craft gift box with a pink, blue or cream lid
Spells included-
Anxiety relief spell
Happiness spell
Love spell
Prosperity spell
Protection spell
Balance spell
Cleansing spell